Kauai, Hawaii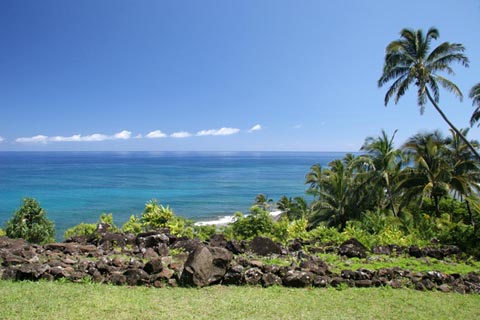 Aloha! In May we went to Kauai for our 10th wedding anniversary. Kari had been before, but that was almost 30 years ago, so we expected this to be quite an adventure for both of us. We were not disappointed! The weather was great, the scenery spectacular, the people friendly and the attitude of the island very laid back. We have never been to a more beautiful or relaxing place. We kind of expected it to be that way somewhat, but it far surpassed our expectations. It was a truly phenomenal trip and we both enjoyed it immensely.
A couple of interesting notes on Kauai. First, the infamous Red Dirt is everywhere, and it gets into and/or stains just about everything. I have a couple of things that now have a permanent red hue just from walking around in the stuff. One bucket will permanently dye 500 white t-shirts. Second, chickens are everywhere on the island! People use to have them in coops, but a hurricane several years ago released many of them. Being the laid back place it is nobody really took the time to catch them all, so now they roam wild everywhere - parking lots, roadsides, beaches, middle of the jungle, etc. It's strange but funny.
As you can probably guess, we took A LOT of pictures while we were there (close to 1500 between the two of us. Yes, we need help). So sit, back, relax and spend the next 9 hours going through them all! Just kidding. We trimmed the list down significantly so here are some of our favorites to share with you. Enjoy!