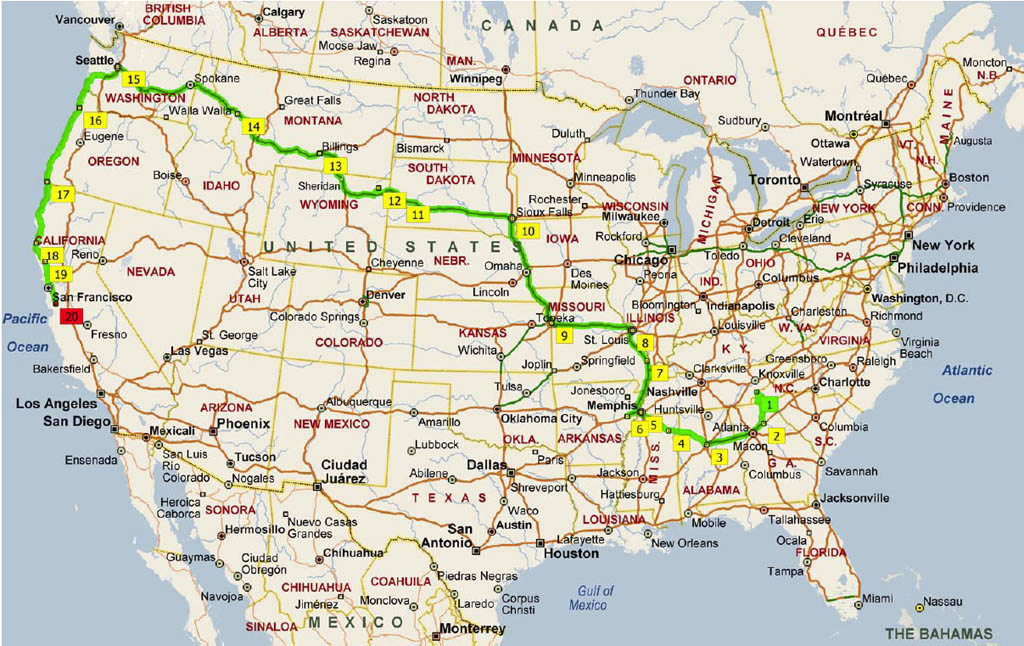 David's 2006 Cross Country Trip
I became eligible for my sabbatical at work this year, so I decided to take a long dreamed about cross country motorcycle trip. I shipped my bike to Atlanta, GA and started the trip there on August 28th. Four weeks, 4880 miles, and 15 states later I got back home. Along the way I made new friends, visited family and old friends I hadn't seen in years (in decades for a few) as well as some family I see more often, and saw some really cools sites and beautiful scenery. Biggest for me is I got the chance to experience a large part of our country in a way most people would not - alone on the back of a motorcycle with just my thoughts, whims, and desires at the helm.
The map below traces the route I took on the trip starting in the east and moving west. Click on the buttons to get some information and pictures about some of the things I did and saw while on my trek. Enjoy!